ICONA Diamond Beach Named #1 Hotel in New Jersey & #6 Best Hotel for Service in USA   
ICONA DIAMOND BEACH HONORED WITH TOP HOTEL ACHIEVEMENTS WHILE PREPARING TO REOPEN FOR 2021 SEASON FOLLOWING MULTI-MILLION DOLLAR RE-BUILD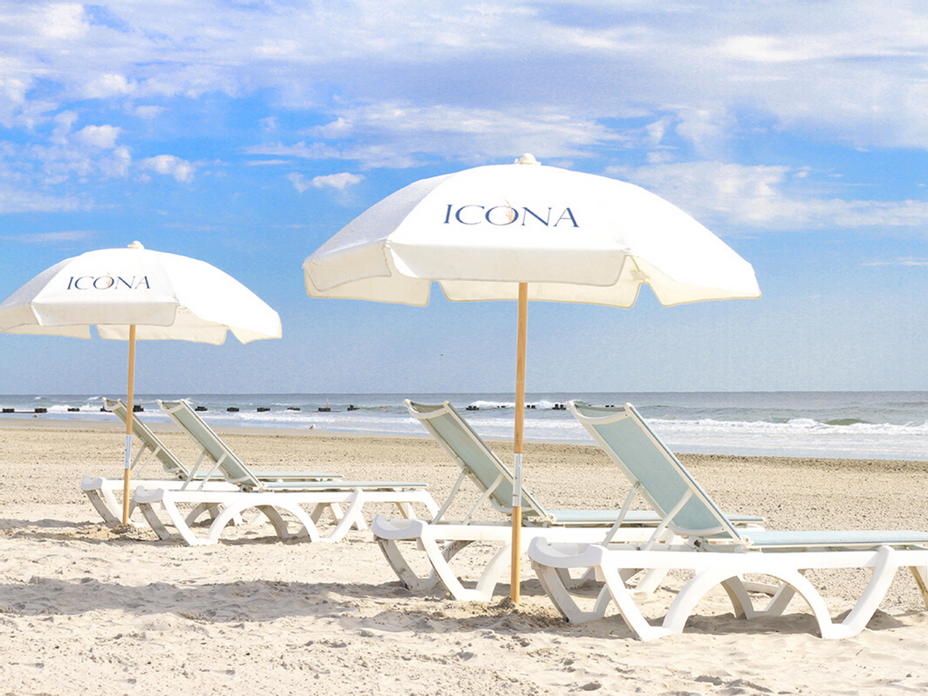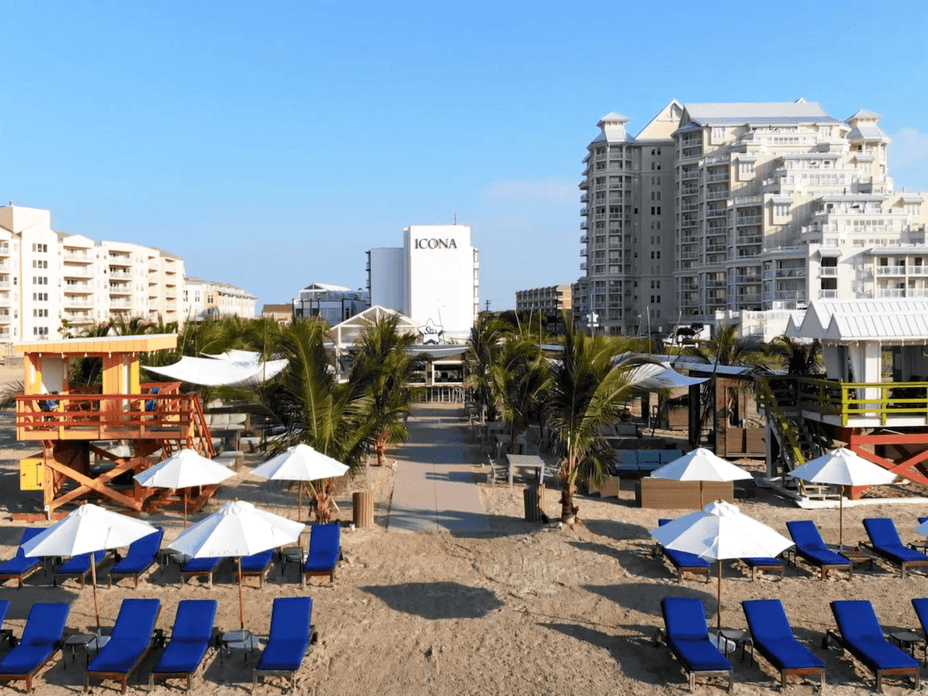 DIAMOND BEACH, NJ - FEB. 11, 2021 – ICONA Diamond Beach announced today that it has been recognized with two distinct hotel achievements. U.S. News & World Report named ICONA Diamond Beach the best hotel in the state of New Jersey and Tripadvisor recognized the hotel as No. 6 in the United States for its exceptional service.
This type of recognition is not new for ICONA Diamond Beach. The beachfront resort, which opened in the summer of 2013, was named No. 7 Hotel in the United States overall in Tripadvisor Traveler's Choice Awards back-to-back in 2016 and 2017. The hotel has also been named to The Knot's Best of Weddings Hall of Fame for its one-of-a-kind weddings on its private white sand beach.
"At ICONA we say 'hospitality is our ministry,' and in a year like 2020 it's never been truer," said Josh Grassi, General Manager of ICONA Diamond Beach. Josh, a Cape May native, spent the last 15 years of his career in Philadelphia and throughout the Northeast managing properties for large hospitality brands such as Hilton. When it was time to move back to the shore Josh found the perfect fit with ICONA. He joined the team in February of 2020 just weeks before the COVID-19 pandemic became known to the world.
Josh went on to say, "We can't thank Team ICONA enough for the passion and exceptional service they showed throughout a trying season. Our guests were craving a respite and we were able to provide them with that place of peace. We're immensely grateful to our loyal guests who continue to make memories with us each year in Diamond Beach."
"Following the 2020 summer season, we began a $12MM re-build project including an all-new sixth floor with 20 gorgeous penthouse suites, updated custom furniture and finishes throughout the property, a new kitchen for The Star Beach Bar and a year-round ocean view meeting and event space," said Grassi. "We look forward to welcoming our guests back to an even more incredible ICONA Diamond Beach in May!"
"The travel industry has faced numerous challenges over the past year, emphasizing the need to support and recognize hotels that continue to maintain exemplary standards," said Zach Watson, travel editor at U.S. News. "This year's list offers a reliable guide for travelers to use when planning their next getaway, whether that's in a few months or next year."
"Winners of the 2020 Travelers' Choice Awards should be proud of this distinguished recognition," said Kanika Soni, Chief Commercial Officer at Tripadvisor. "Although it's been a challenging year for travel and hospitality, we want to celebrate our partners' achievements. Award winners are beloved for their exceptional service and quality. Not only are these winners well deserving, they are also a great source of inspiration for travelers as the world begins to venture out again."
Today, the highly anticipated re-build project at ICONA Diamond Beach is well underway. Existing guest rooms and public spaces have been gutted and, nationally renowned hotel and multi-family construction company, Caritas Construction's team is working tirelessly to prepare the property for its May 2021 re-opening. With guests being welcomed back just 3 months from now, excitement is building by the day! Reservations for May and beyond may be made online at ICONADiamondBeach.com or by calling (609) 729-6600.
About ICONA Resorts
ICONA Resorts is a globally recognized hospitality management and development company. It currently owns and manages three year-round, beachfront properties featuring classic hotel rooms, studios, and suites. Additionally, ICONA Resorts operates premium wedding and event venues, private ICONA Yacht charters, and four food and beverage outlets (Coastal Blue Restaurant, Avalon Brew Pub, The Star Beach Bar, The Sandbar Village), on the southern New Jersey shore. Due to the company's core philosophy of making each hotel a place of peace where guests are served with warmth, welcome, and love, ICONA Avalon, ICONA Diamond Beach, and ICONA Cape May continuously receive top traveler rankings in their market segments. ICONA is slated to open several more beachfront properties within the coming years. ICONA is New Jersey's premier beachfront hospitality brand for quality, cleanliness, and service second to none.
About U.S. News & World Report
U.S. News & World Report is the global leader in quality rankings that empower people to make better, more informed decisions about important issues affecting their lives. A digital news and information company focused on Education, Health, Money, Travel, Cars and News, USNews.com provides consumer advice, rankings and analysis to serve people making complex decisions throughout all stages of life. More than 40 million people visit USNews.com each month for research and guidance. Founded in 1933, U.S. News is headquartered in Washington, D.C.
About Tripadvisor
Tripadvisor, the world's largest travel platform, helps 463 million travelers each month make every trip their best trip. Travelers across the globe use the Tripadvisor site and app to browse more than 860 million reviews and opinions of 8.7 million accommodations, restaurants, experiences, airlines and cruises. Whether planning or on a trip, travelers turn to Tripadvisor to compare low prices on hotels, flights and cruises, book popular tours and attractions, as well as reserve tables at great restaurants. Tripadvisor, the ultimate travel companion, is available in 49 markets and 28 languages.
Marketing Contact: Caitlin Humienny