Morey's Big Little 9
An Exclusive 9 Hole Part 3 Golf Course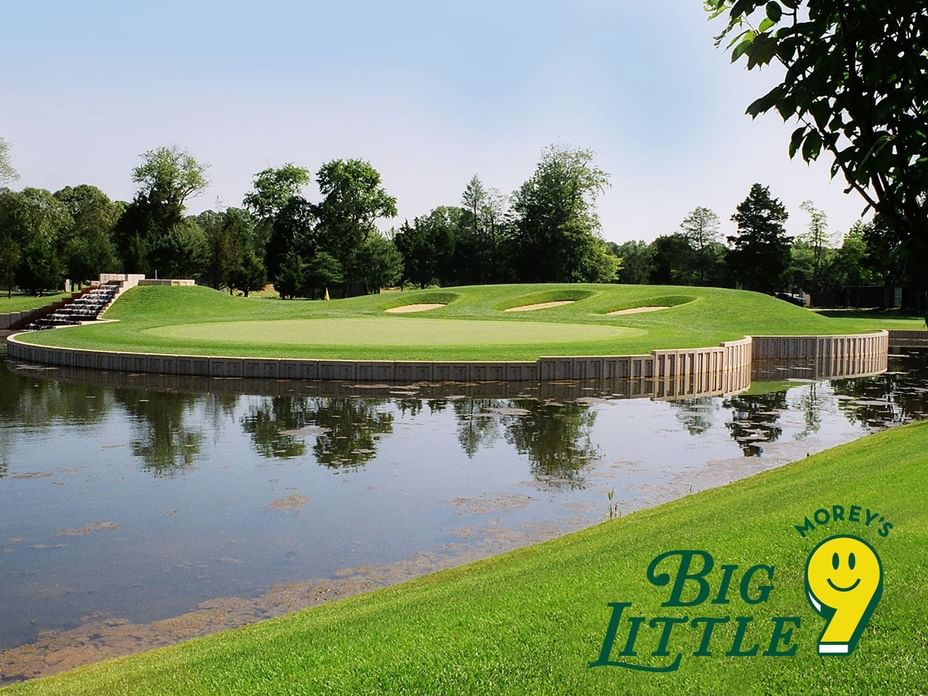 Discover the newest kid on the block – the Big Little 9 – an exclusive, 9-hole, par 3 that just might be the best 90-minute golfing experience of your life.
Designed to accommodate both seasoned golfers and amateurs with lakes, waste areas, marshes, oak trees, and waterfalls. We have a practice putting green, a practice sand trap, a practice tee hitting net,
as well as, a certified US Kids Golf teaching program. For added enjoyment we have a little food concession called Cup of Bliss on the Green, and, if you're looking to add music, a fire pit, bocce ball, and corn hole, we have that too.
600 Bayberry Drive 08210 Middle Township United States