Contact & Location
Connect With Our Avalon Beach Hotel
For guests seeking a classic beach getaway, our Avalon hotel is one of the best places to stay on the Jersey Shore. Our resort is located just steps from the beach in a quiet area near everything there is to see and do in Avalon, New Jersey.
____________
ICONA Avalon Resort
My Subtitle
For more information about our hotel near Avalon, NJ, to make reservations for an upcoming stay, or to leave a comment or suggestion about a recent experience with us please contact us today.
____________
7849 Dune Drive
Avalon, NJ 08202
ICONA Avalon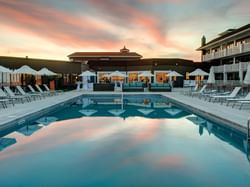 Guests arriving at the ICONA Avalon beachfront resort find a contemporary, coastal-chic retreat framed by sand dunes and classic Nantucket-inspired architecture. We invite you to discover this iconic New Jersey vacation spot, recently refreshed and standing today as the newest resort property in Avalon.