Signature Lounge
Piano Bar in Avalon, NJ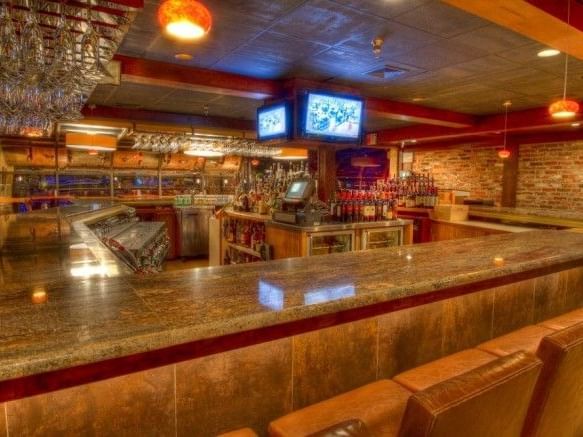 Enjoy delicious cocktails and cuisine complemented by live music performances in this warm, piano-bar-inspired spot.
The Signature Lounge Piano Bar is now open daily from 5 pm - 10 pm on Sunday-Thursday, and 5 pm - 11 pm or later on Friday & Saturday. Current hours are through 9/9 - fall hours are to be determined.
Signature Lounge Piano Music Schedule 2023
Live piano music can be enjoyed in Windrift's Signature Lounge from 6-10 pm Fri & Sat of Mother's Day Weekend & daily from 5/19 - 9/9.
Jim Bannach
Monday, Thursday, Saturday
Doug Jennings
Wednesday
Darin Macdonald
Tuesday, Friday, Sunday
105 80th St. 8202 Avalon US
*As is the case when consuming other raw animal proteins products, there is a risk associated with consuming raw oysters and clams. If you suvfer from chronic illness of the liver, stomach, or blood, or have an immune disorder, do not eat these products raw.
An 18% Gratuity May be Added to Parties of 6 or More.
Limit 2 Checks Per Table.
(gf) Made without gluten-containing ingredients. May not meet the definition of "gluten-free" because gluten-containing ingredients are prepared in our kitchen.
(w) Windrift Favorite
(sp) Wine Director's Selected Pours
Please Drink Responsibly