Level 3
Restaurant in Avalon NJ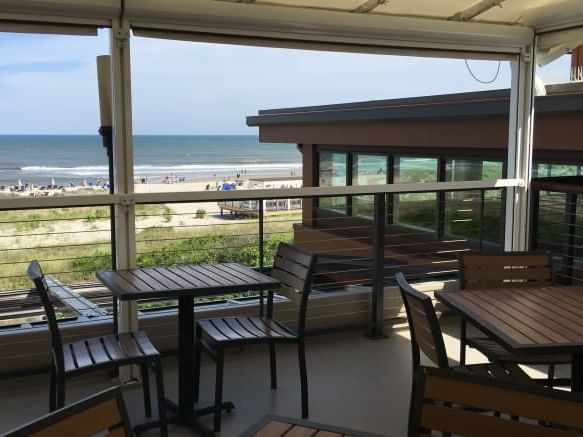 Currently closed for the season. Level 3 restaurant in Avalon, NJ, serves cuisine from the Level 1 and Level 2 menus complemented by spectacular ocean views.
For the 2023 season, Level 3 is open from June 14-September 2, weather and event permitting.
Monday-Friday: 4:00 pm - 8:00 pm
Saturday: noon - 8:00 pm
Sunday: noon - 4:00 pm
105 80th St. 8202 Avalon US
*As is the case when consuming other raw animal proteins products, there is a risk associated with consuming raw oysters and clams. If you suvfer from chronic illness of the liver, stomach, or blood, or have an immune disorder, do not eat these products raw.
An 18% Gratuity May be Added to Parties of 6 or More.
Limit 2 Checks Per Table.
(gf) Made without gluten-containing ingredients. May not meet the definition of "gluten-free" because gluten-containing ingredients are prepared in our kitchen.
(w) Windrift Favorite
(sp) Wine Director's Selected Pours
Please Drink Responsibly