Level 1
Restaurant in Avalon, NJ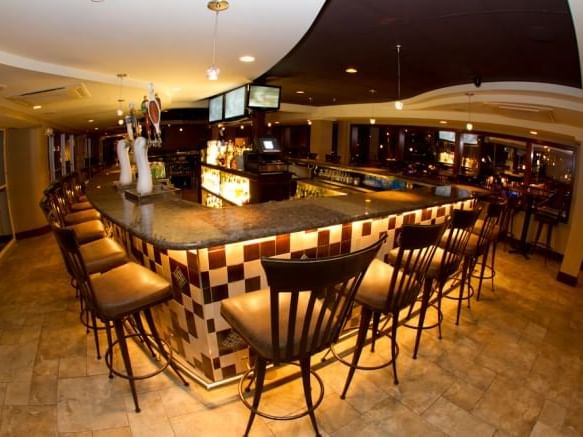 Overlooking the pool, Level 1 restaurant serves delicious brick oven pizzas, fresh sushi and more. Come on in and watch the big game on the flat-screen TVs while enjoying one of 16 draught beers or a glass of wine from the award-winning wine room.
The Avalon, NJ, restaurants at ICONA Windrift are open seasonally, May-September & weekends in October. Our bar may stay open later based on volume.
Cozy Season Hours
Breakfast:
7:30 am - 11 am, Saturdays & Sundays
Lunch: 11:30 am - 4 pm, Fridays & Saturdays*
Dinner: 4 pm - 9 pm, Fridays & Saturdays

Bar: 11:30 am - close, Fridays & Saturdays*
DJ Entertainment: 9 pm - 11:30 pm, Oct 7, 13, 14, 27
Halloween Party: 9 pm - 12:30 am, Oct 28th with music by BLT Band
*we're sorry, lunch is not available 10/6 or 10/13, please visit Avalon Brew Pub next door
105 80th St. 8202 Avalon US
*As is the case when consuming other raw animal proteins products, there is a risk associated with consuming raw oysters and clams. If you suvfer from chronic illness of the liver, stomach, or blood, or have an immune disorder, do not eat these products raw.
An 18% Gratuity May be Added to Parties of 6 or More.
Limit 2 Checks Per Table.
(gf) Made without gluten-containing ingredients. May not meet the definition of "gluten-free" because gluten-containing ingredients are prepared in our kitchen.
(w) Windrift Favorite
(sp) Wine Director's Selected Pours
Please Drink Responsibly