We'd Love To Hear From You
Our Team Is Here To Help You!
ICONA Windrift is an oceanfront hotel in Avalon, New Jersey overlooking a long, beautiful, sandy beach. For more information about our hotel, to make reservations for an upcoming stay, or to leave a comment or suggestion about a recent experience, please contact us today.
ICONA Windrift
105 80th St.
Avalon, NJ 08202
ICONA Windrift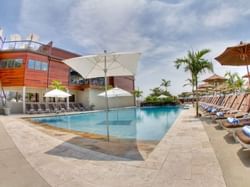 Families, couples, and groups will escape to ICONA Windrift for years to come, continuing a rich tradition of summer beach vacations in beautiful Avalon, NJ. Once you arrive, you will be greeted with our aloha spirit of warmth and love – all part of our commitment to turn all who visit into members of the ICONA family.