Restaurants In Cape May, NJ
Discover Delicious Cape May Dining
ICONA Cape May is just minutes from more than 100 delicious restaurants in Cape May, NJ. Whether you're craving fresh seafood, Greek, classic or contemporary American cuisine or just a quick slice, there's something for everyone.
Additionally, our ICONA shuttle* service will transport guests to our sister property, ICONA Diamond Beach, located just ten minutes to the north of ICONA Cape May. There, guests may enjoy breakfast, lunch, happy hour or dinner at Coastal Blue Oceanside Bar and Grill. You can also just relax on the private beach while sipping a delicious cocktail and enjoying a bite to eat at The Star Beach Bar.
____________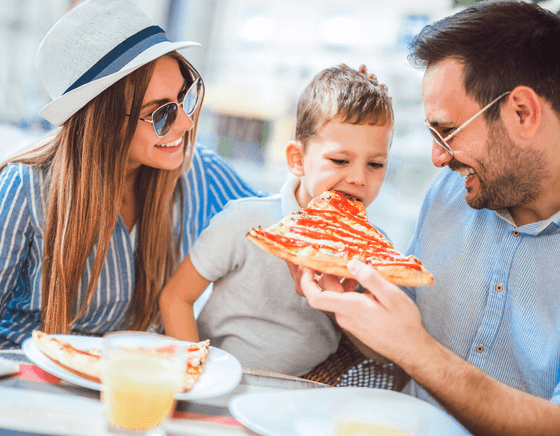 Cape May Restaurants & Dining
Whether you're looking for a quick casual lunch with the family, a romantic candlelit dinner for 2, or a great breakfast before hitting the beach, Cape May has the perfect dining options to fit your needs. Click the learn more button below to be taken to Cape May's restaurant directory or check-out some of other travellers' favorite options on TripAdvisor.
Cape May is also home to many great breweries, distilleries & wineries that offer tours, tastings, live music & more!
Need more reccommendations? Our friendly front desk team is happy to offer their personal suggestions too!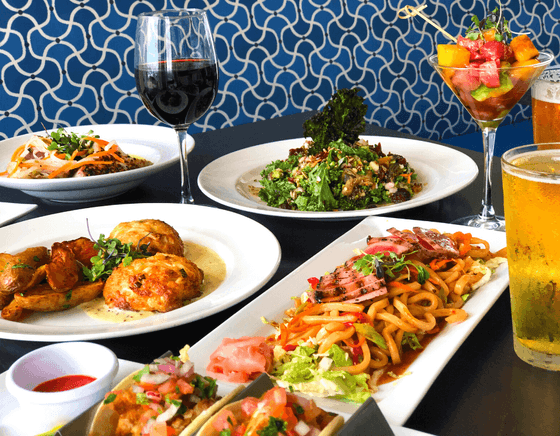 Coastal Blue Oceanside Bar & Grill
Offering indoor and open-air dining in a relaxed, seaside chic atmosphere, Coastal Blue Oceanside Bar & Grill creates a culinary excursion with a twist on traditional comfort food and contemporary American cuisine. Our food shines with unique, local flavors and is always prepared as well as served with love. Plus, our commitment to locally sourced, high-quality produce and products elevates every dish we serve. Whether you're treating yourself to pancakes for breakfast, sampling fresh salads and sandwiches for lunch or selecting from the area's best options in land, air and sea for dinner, you'll be "wowed" by the pampered comfort Coastal Blue provides.
*Located at ICONA Diamond Beach. Shuttle transportation, based on availability.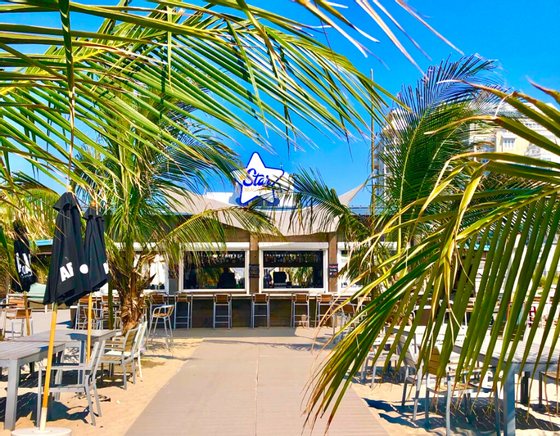 The Star Beach Bar
The iconic Star Beach Bar will "light the way" for beach goers from Cape May to the Wildwoods to enjoy family fun, food, drinks and live entertainment right on Diamond Beach.
While the sun is shining, reserve one of our Miami Lifeguard Cabanas, fit with dedicated food and drink service. Once the sun sets, gather at one of our beachside fire pits to enjoy s'mores under the stars.
The Star Beach Bar is open to the public and welcomes revelers of all ages. We can't wait to welcome you to NJ's newest beach bar!
*Located at ICONA Diamond Beach. Shuttle transportation, based on availability.
*Please note: this shuttle is available daily 8 am - 10 pm from Memorial Day Weekend - Labor Day. It is available Friday & Saturday 9 am - 9 pm and Sunday 9 am - 5 pm during the Cozy Season.