ICONA Avalon Winter Wonderland & Ice Skating at The Sandbar
Fun Family Activity at the NJ Shore This Winter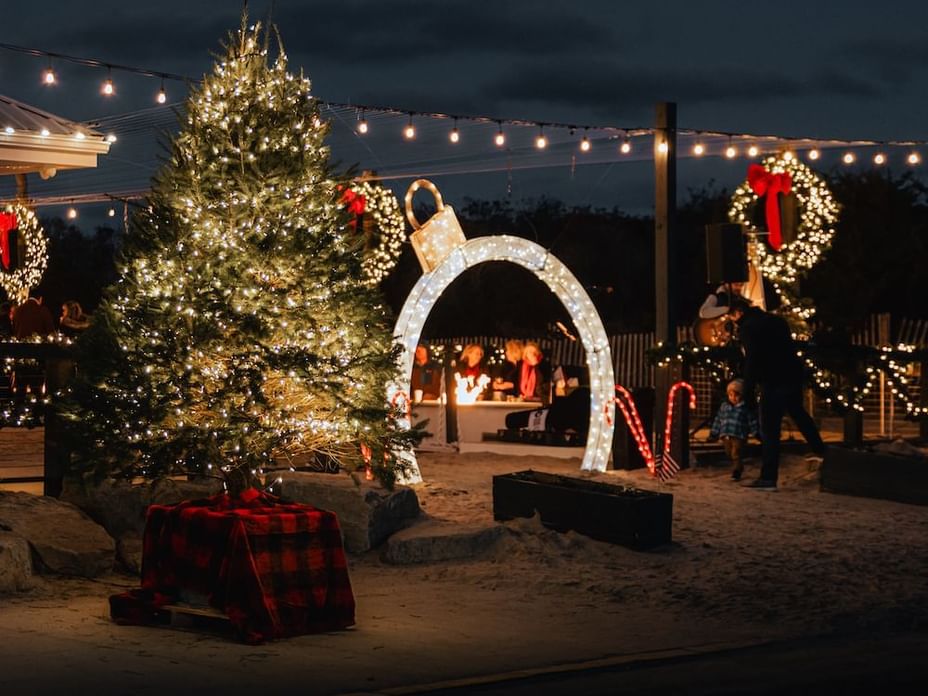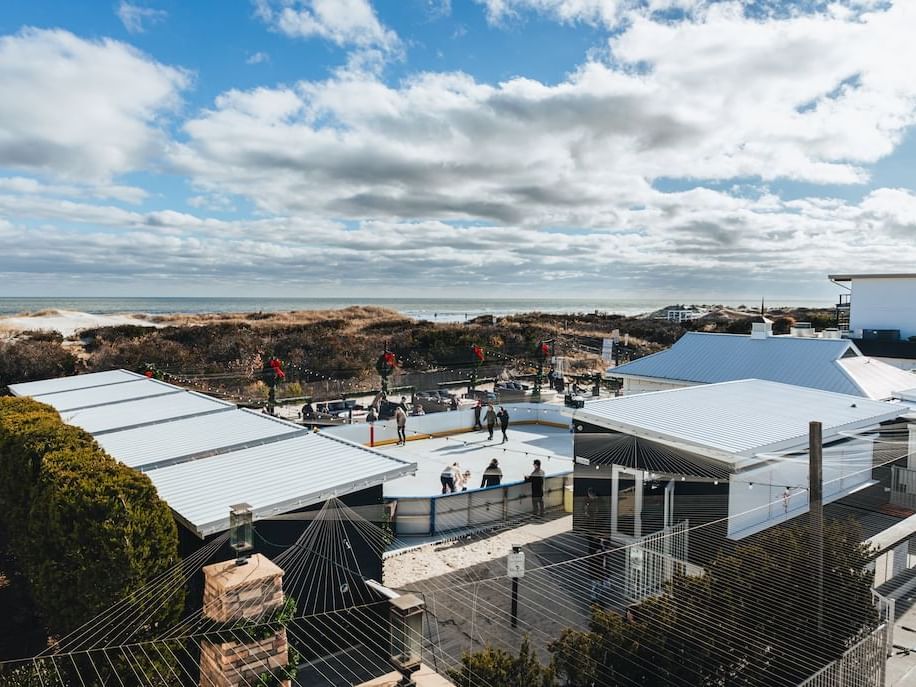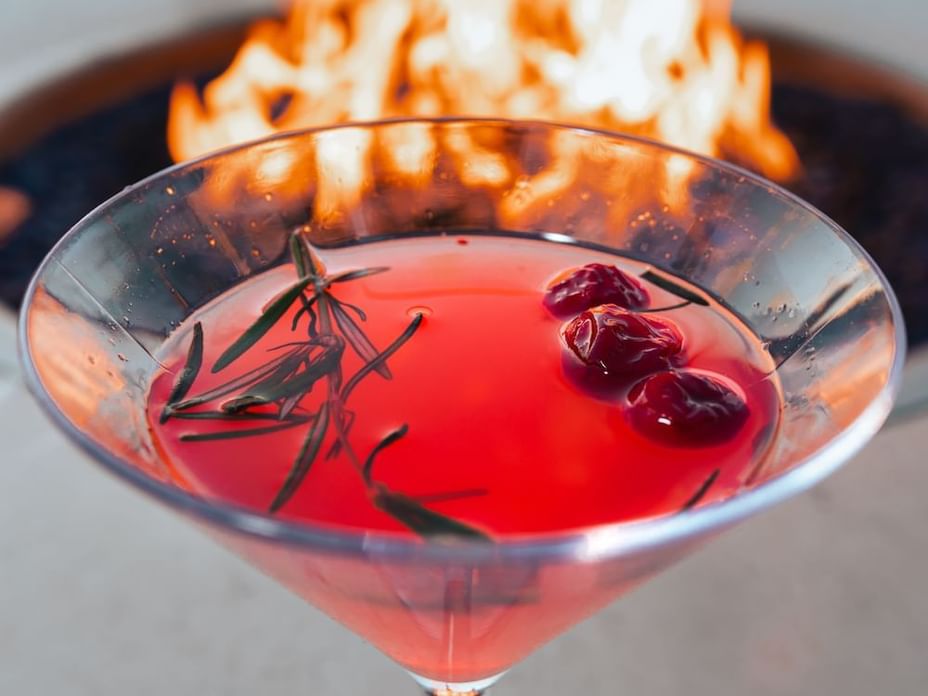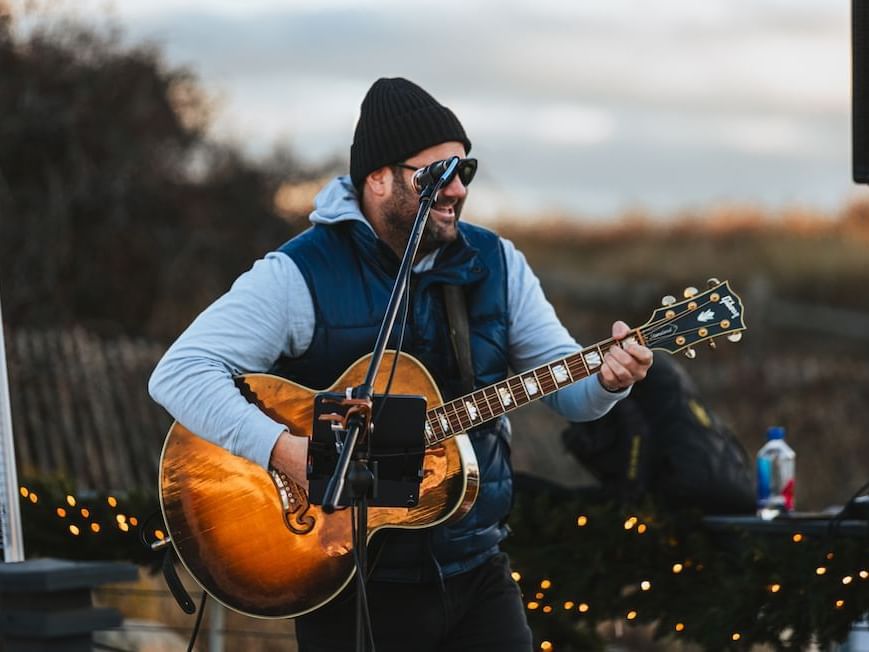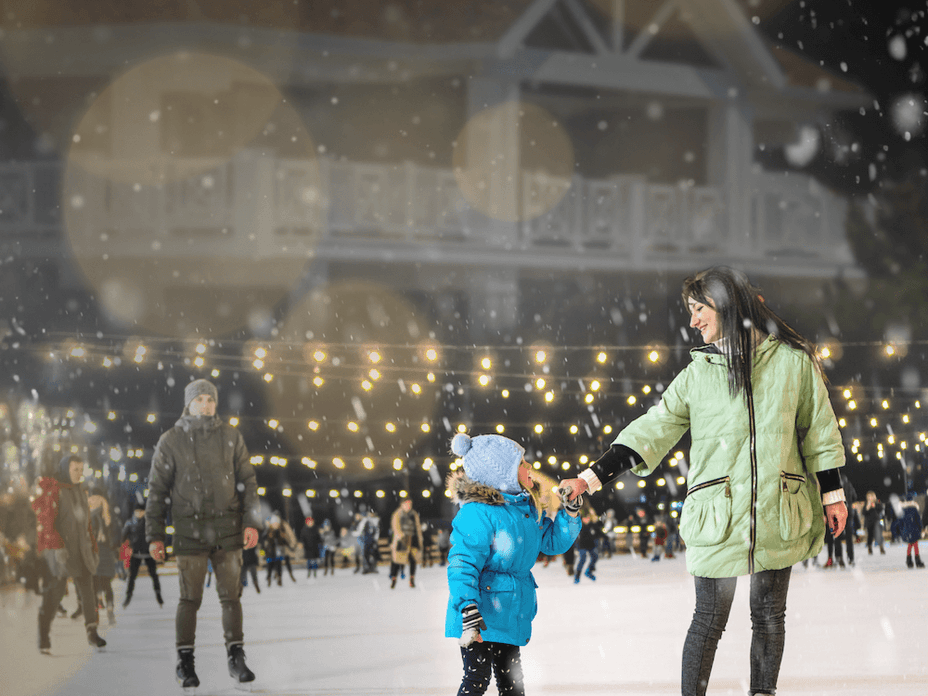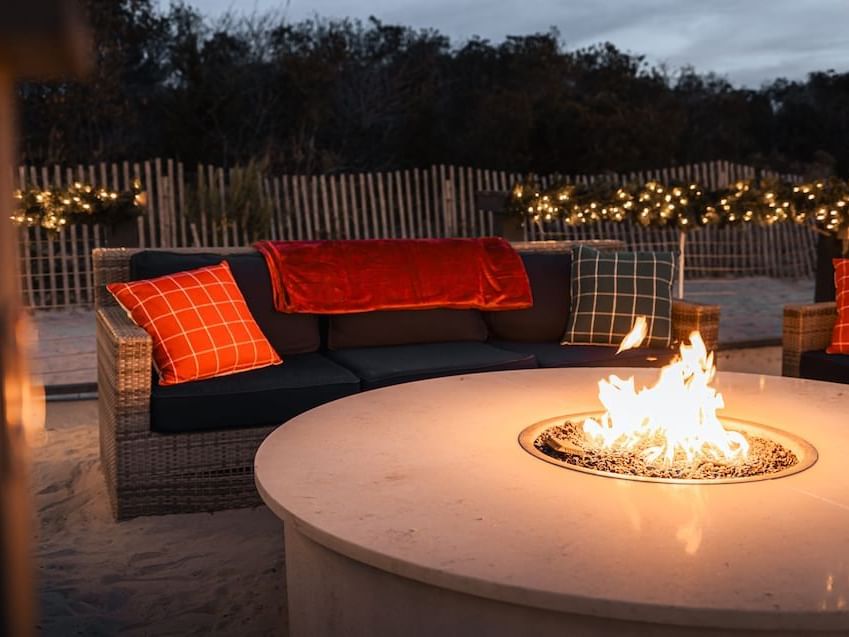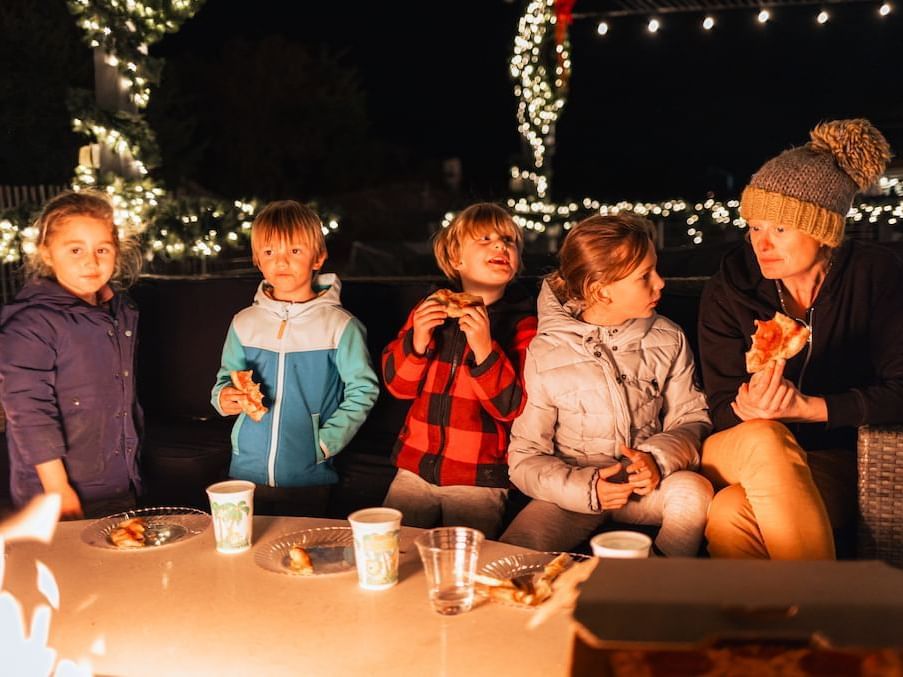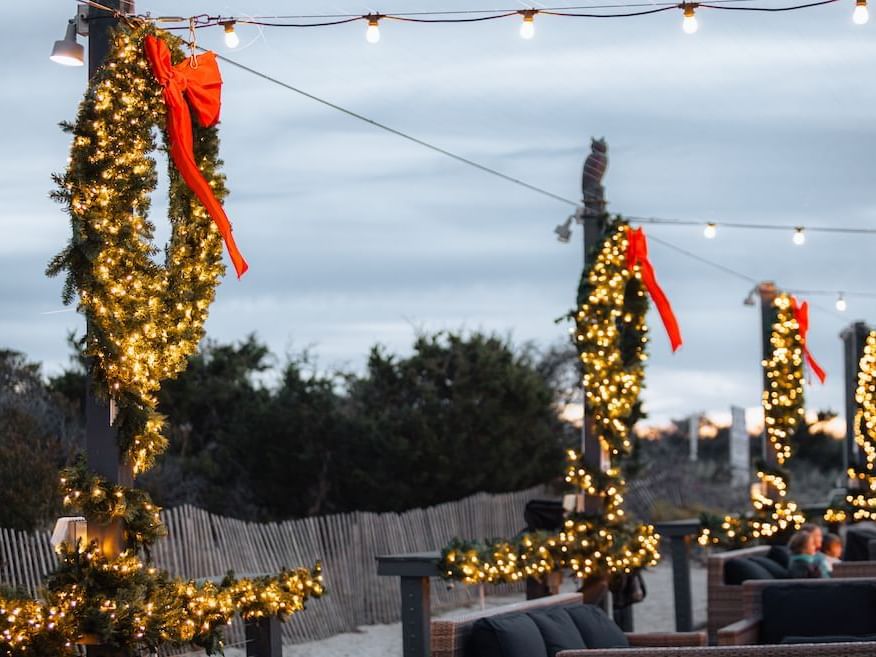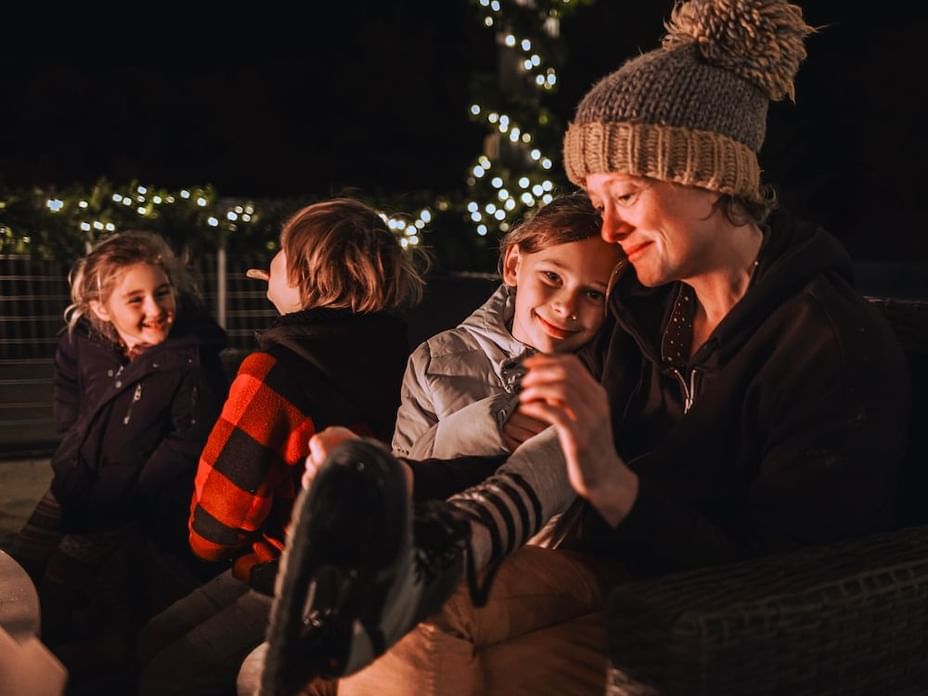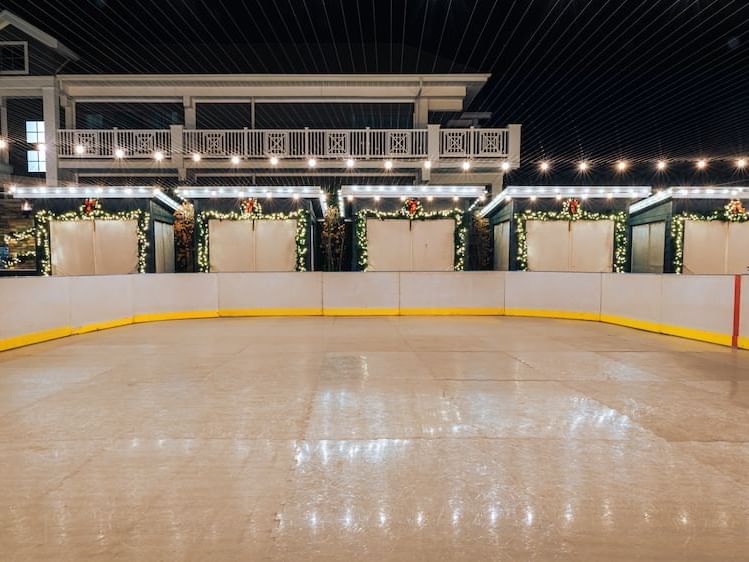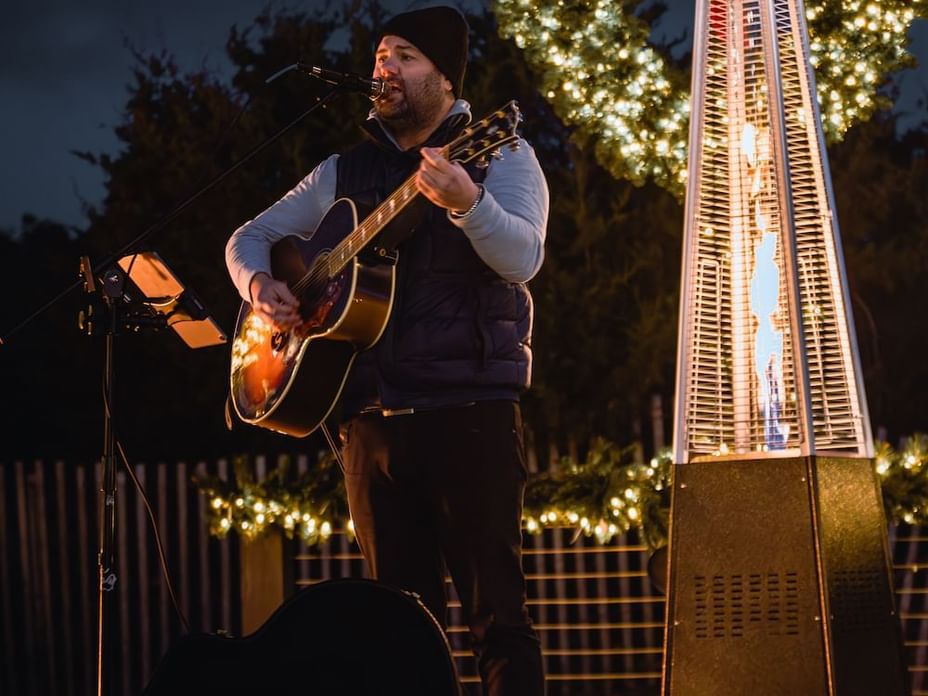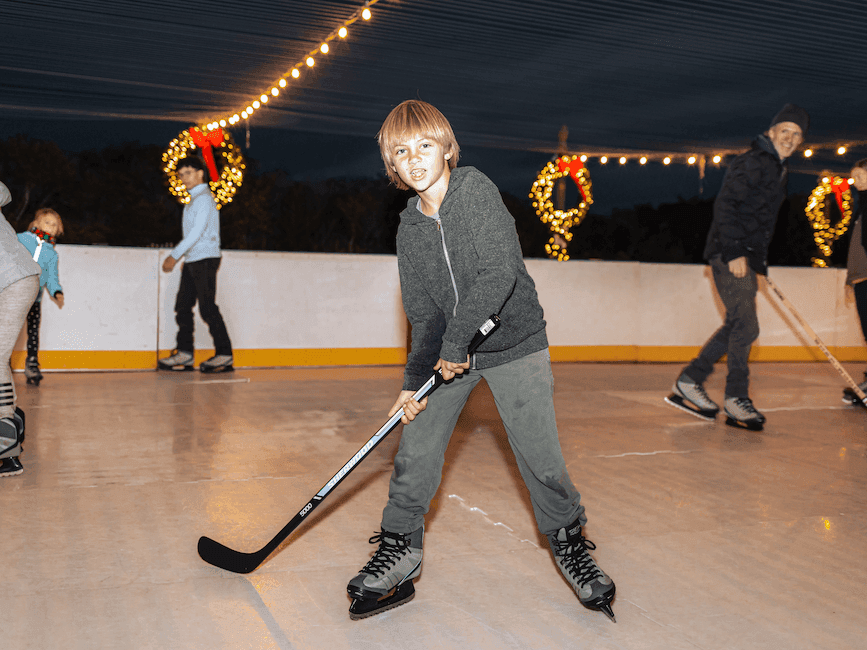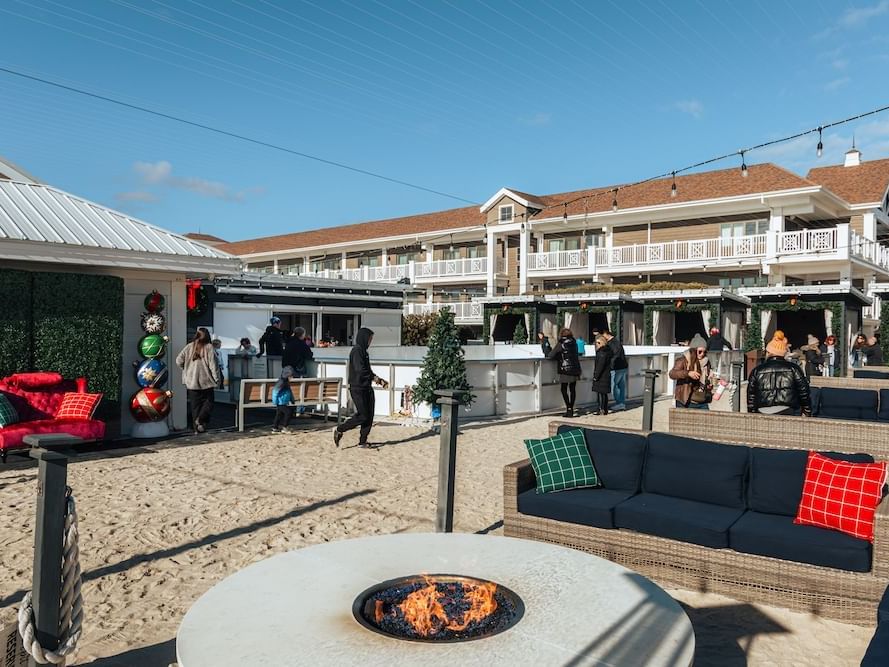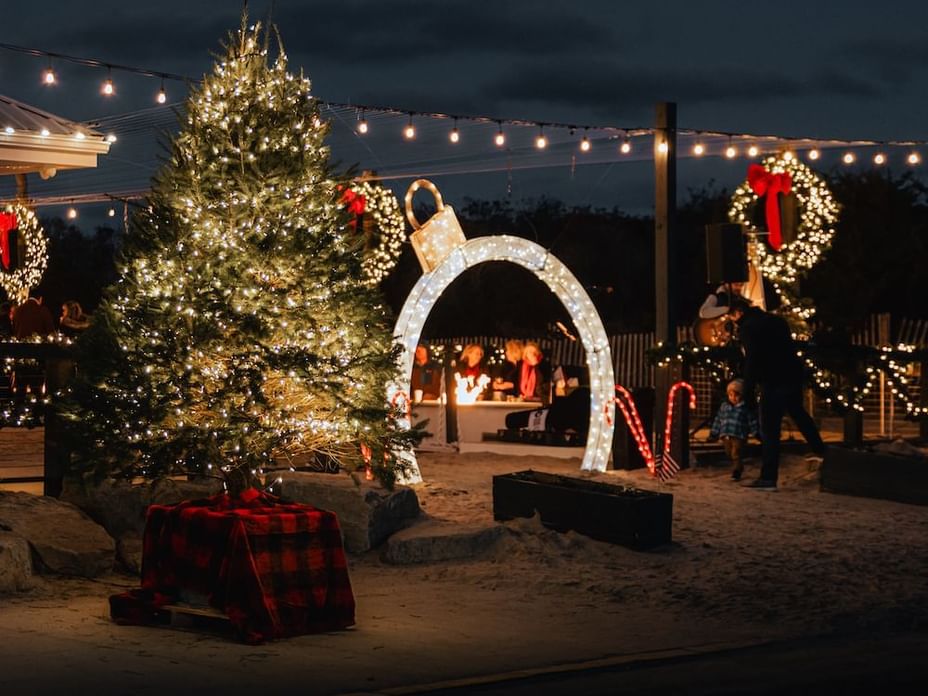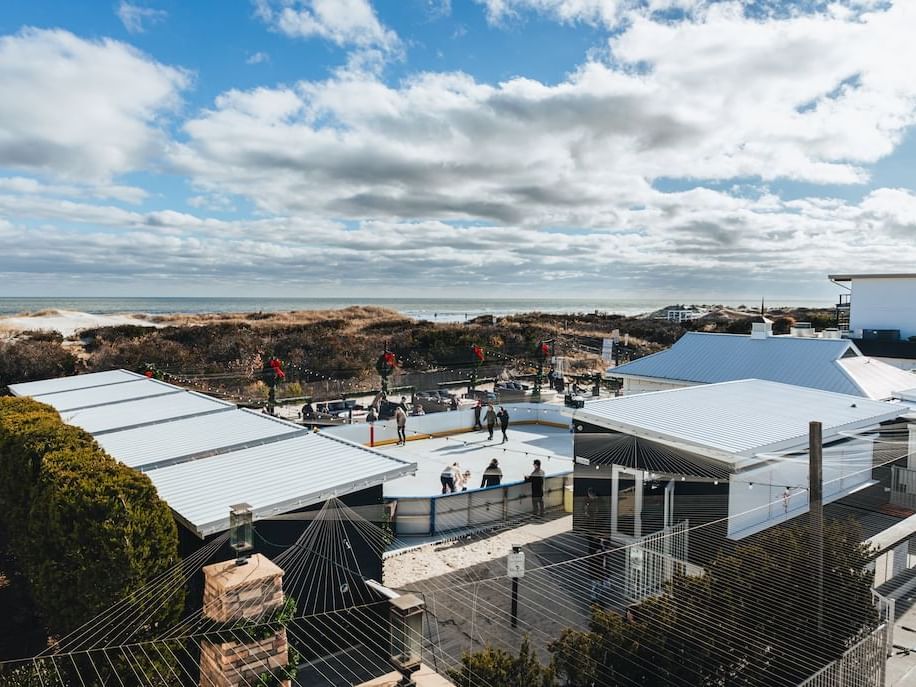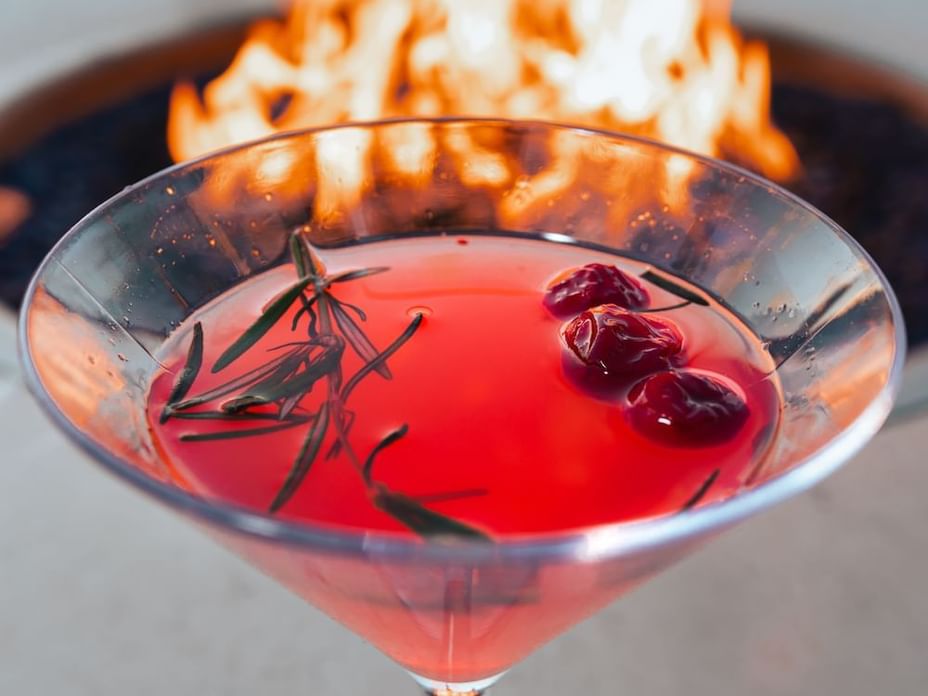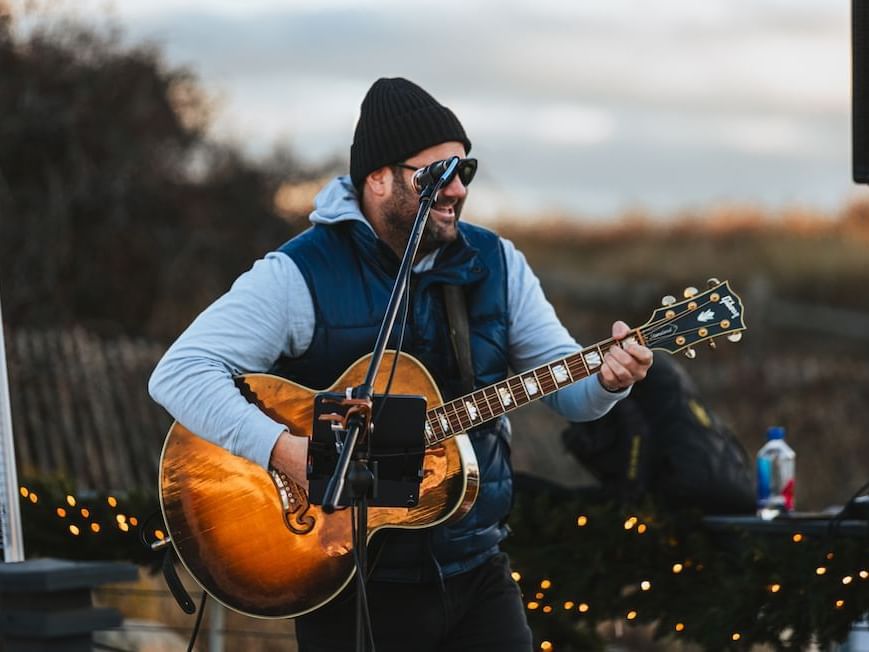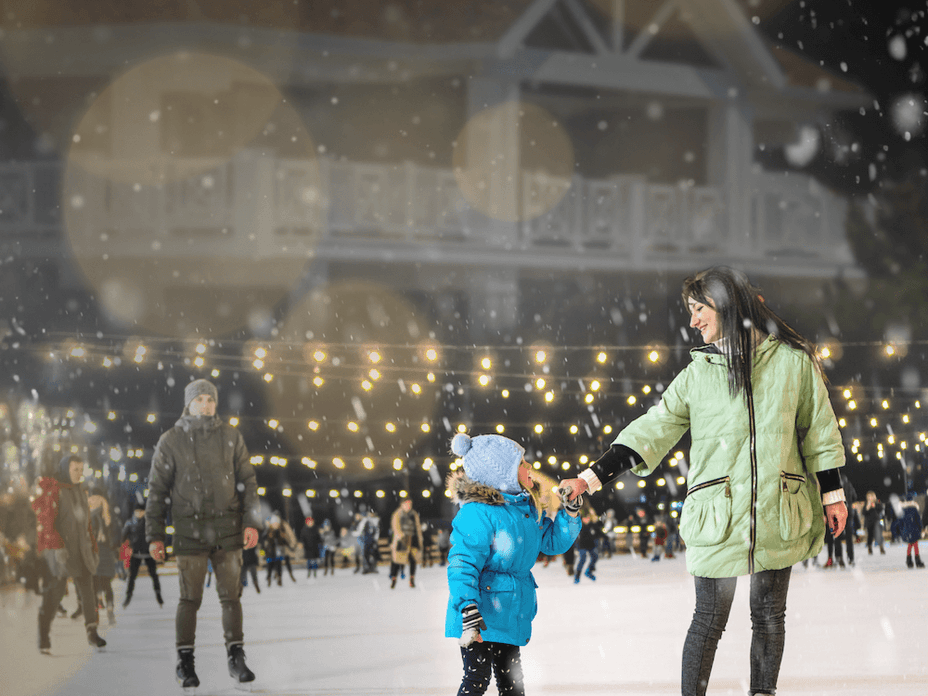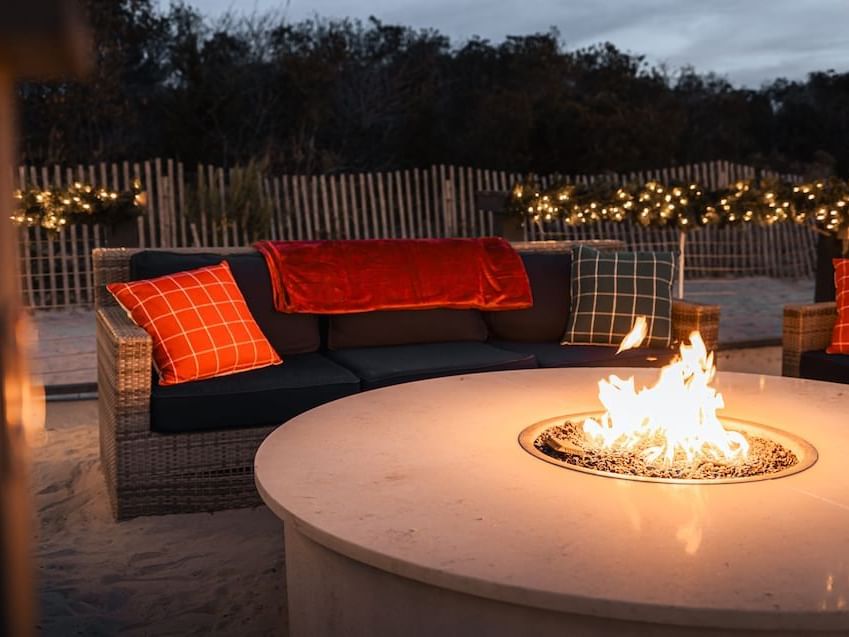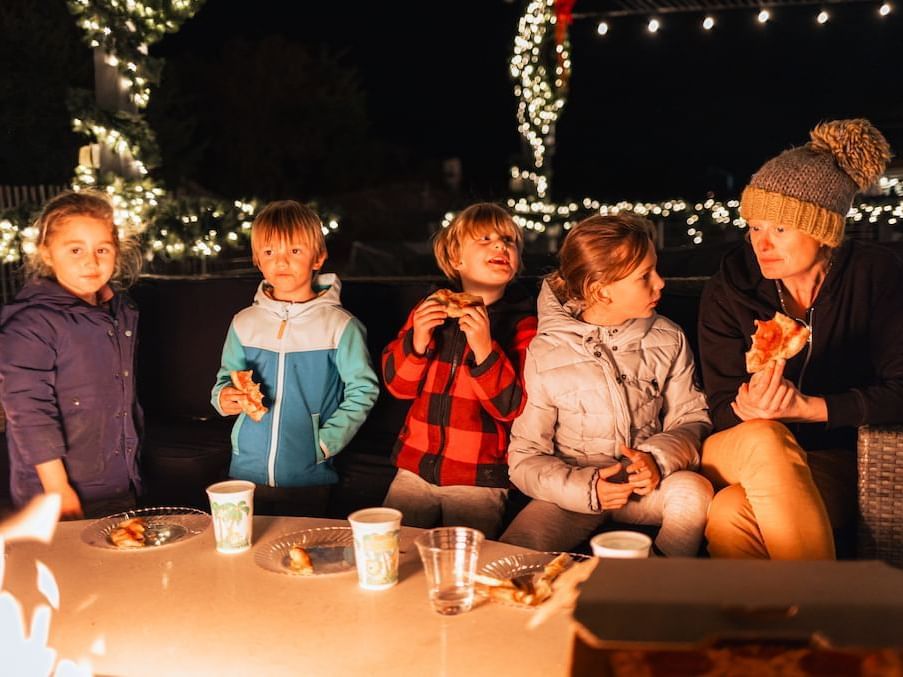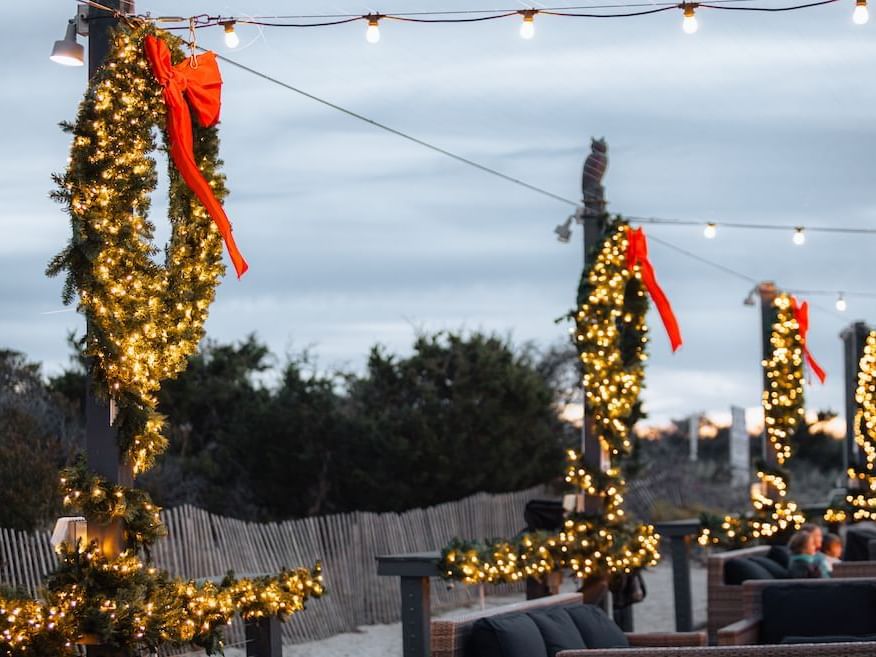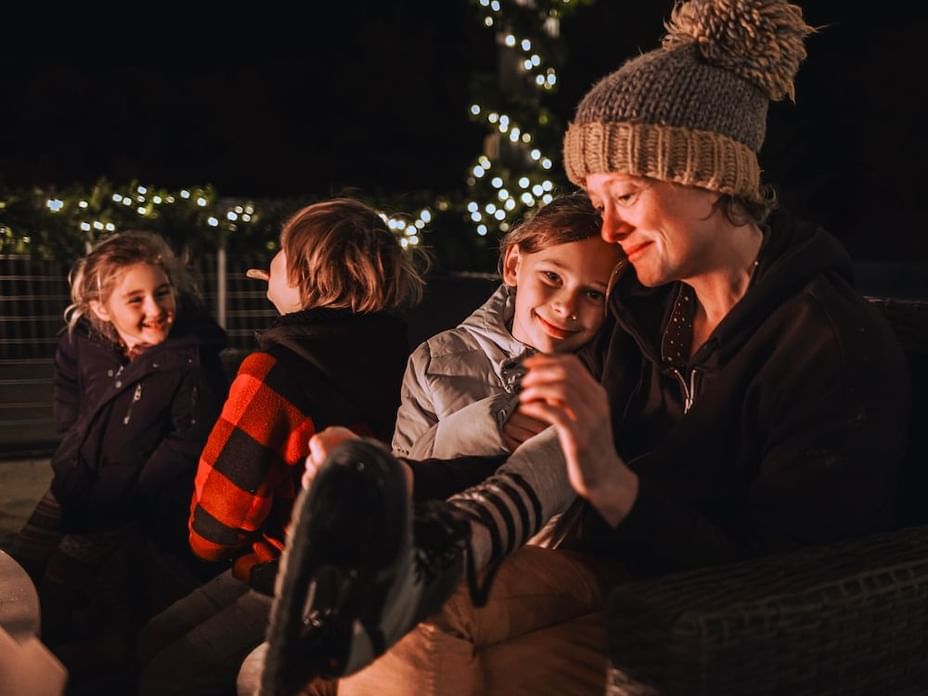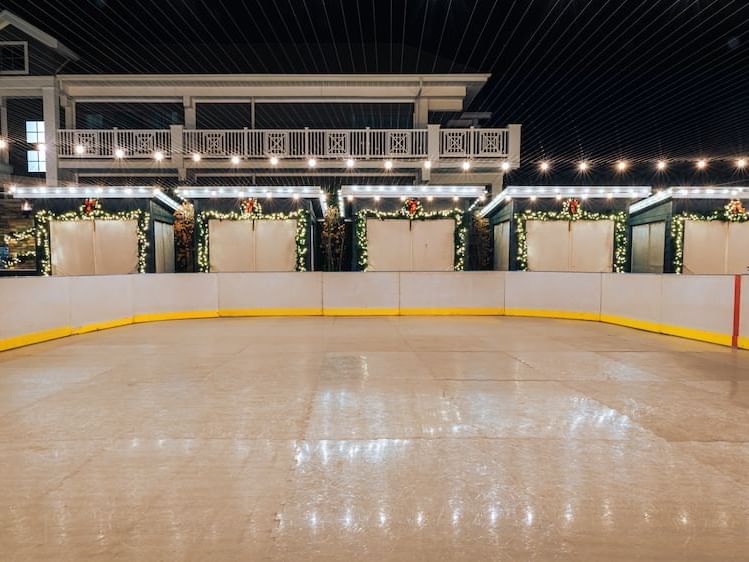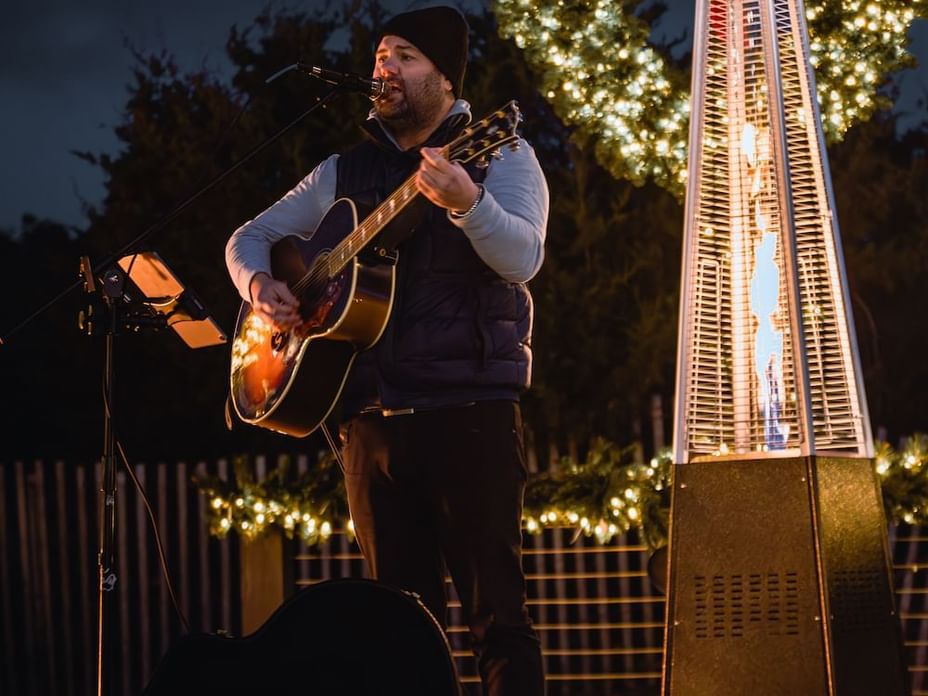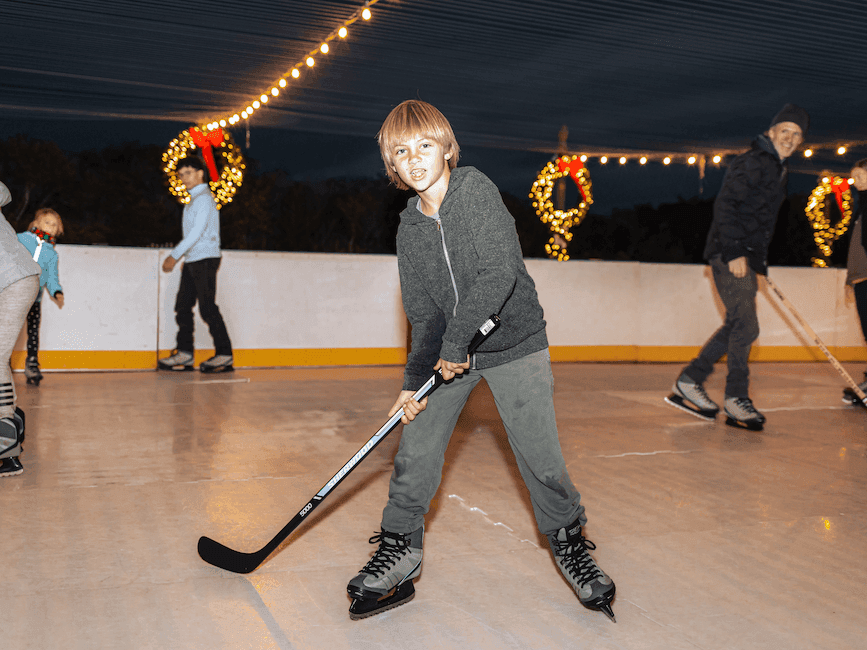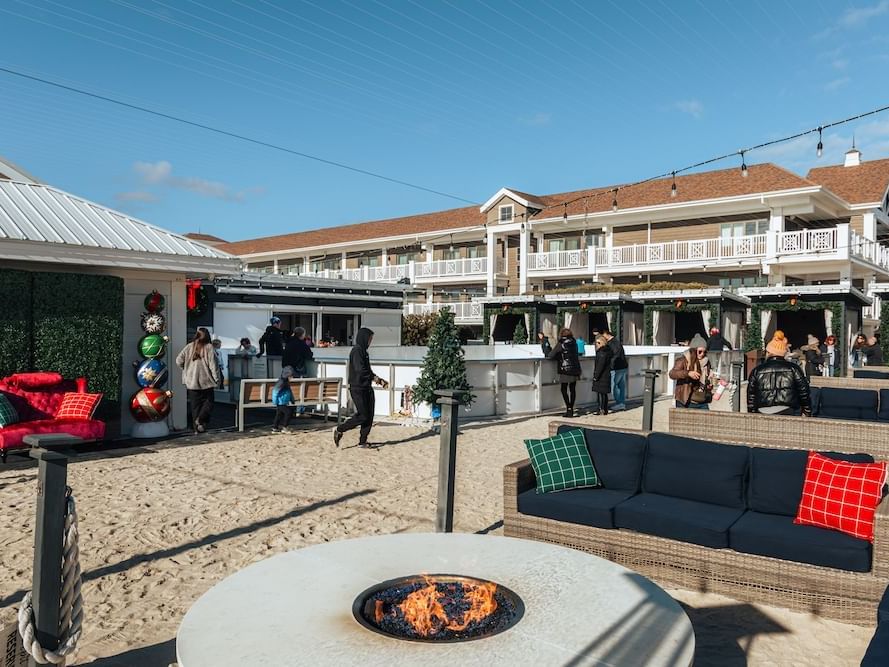 Step into a world of winter enchantment at the ICONA Avalon Winter Wonderland at The Sandbar Village! We're kicking things off on Thanksgiving & will then be open to the public every Friday through Sunday until the end of February. Whether you're planning a cute winter date day with your special someone, a girls' day out in Avalon, or a fun family activity this winter in Avalon, the ICONA Avalon Winter Wonderland & Ice Skating Rink is the perfect winter activity at the shore.
Winter Wonderland Information & Special Dates
Glide into the season with our synthetic ice skating rink. Lace-up those skates and take a spin under the winter sky. Skating is just $10 per person for 90 minutes, including your skate rental!
Feel the toasty allure of our first-come, first-serve fire pits, and heaters scattered throughout the wonderland. Snuggle up with loved ones under a cozy blanket & enjoy a drink while your kiddos skate the day away.
Craving some delectable bites? Fear not! The Avalon Brew Pub's full take-out menu is at your service. Our team will bring your order right to your spot in the Sandbar. Savor the culinary delights while sipping on your favorite beverages from our bar, offering an array of bottled and canned beers, hot cocoa, coffee (both regular and spiked), and a signature winter cocktail that's sure to warm your spirits.
On Snowfest Saturday, 11/25, gather around as the sun sets for the enchanting Christmas Tree lighting at 5 pm. Watch as the real Christmas tree outside Sandbar and the festive Keg Christmas tree in front of Avalon Brew Pub, both on 79th St., illuminate the night with festive cheer. Begin your evening with ICONA, then continue the fun with the Stone Harbor Christmas Parade at 6:30 pm. It's a magical start to the holiday season that you won't want to miss!
Saturdays from 11/25 to 12/16 are extra special—we're inviting local businesses and vendors to join the holiday cheer by setting up shop in our cozy cabanas or on provided tables. Shoppers, get ready to explore unique, giftable treasures while enjoying the festive atmosphere.
On 12/2 & 12/9, the man in red is making a pitstop! Capture the magic of the season with complimentary photos with Santa from 12 pm - 3 pm. Our team will help capture a photo of your little ones with Santa and email it to you! Plus, our fun decor adds holiday sparkle to photo ops, and live musicians will serenade you on select Saturdays. The wonder never stops at ICONA Avalon's Winter Wonderland!
Enjoy live music in Avalon this month from 2-6 pm on Saturdays at ICONA's Winter Wonderland at the Sandbar Village.
11/25: Sean Loosh
12/2: Nolan Quinn
12/9: Megan Knight
12/16: John Wood
Parties & Special Events
Ready to turn your celebration into a winter wonderland extravaganza? The Skating Rink at ICONA's Winter Wonderland is your go-to spot for a party that's cooler than cool!
Whether it's a birthday bash or a special event, our ice-skating rink is available for your next party in Avalon, NJ.
Calling all schools and non-profits! Dive into our special fundraising event options where you not only get to skate for a cause but also keep a whopping 100% of the skating proceeds. Let's make your event the talk of the town while spreading good cheer!
Reach out to Alyssa at Amurray@ICONA.com or 609-830-0128 for more information or to book your event, and let's add some frosty fun to your upcoming festivities!
Pricing
90 minute pass: $10 - includes skate rental
Season Pass: $100 - Purchase at the Property
ICONA Hotel Guests: Included with your stay
Hours of Operation
The ICONA Avalon Ice Skating Rink is open from Thanksgiving, November 23rd - the end of February.
Please note: we'll be closed from 12/17-12/27.
Thanksgiving: 12:00 pm - 6:00 pm
Fridays: 12:00 pm - 8:00 pm
Saturdays: 12:00 pm - 8:00 pm
Sundays: 12:00 pm - 6:00 pm
Private Events: by request, contact AMurray@ICONA.com or 609-830-0128
Winter Wonderland Food & Drink Specials
Food is available from Avalon Brew Pub
Winter Wonderland Cocktail Menu
Ornamentini
Tito's Handmade Vodka, Grand Marnier, Cranberry Juice, Fresh Lime
Winter Warm Up
Jim Beam White Label, Honey, Hot Tea & Lemon
Polar Bear Hot Chocolate
Spiked Hot Chocolate, Titos or Grey Goose, Peppermint Candy Cane Garnish
Winter Margarita
Casamigos, Cointreau, Cranberry Juice, Lime, Cranberries & Rosemary Garnish
Sweater Weather
Captain Morgan Spiced Rum, Banana Liqueur, Blackberry Liqueur, Orange Juice, Pineapple Juice, Grenadine
Additional Details & FAQs
When should I arrive? You may arrive at the Avalon Ice Skating Rink at any time within our open hours. Feel free to arrive approximately 15 minutes prior to your desired skating time in order to complete your waiver and get your skates on.
Where can I park? Free parking is available along 79th St. near Avalon Brew Pub
Are outside food & drinks permitted? Sorry, no, food is available for purchase from Avalon Brew Pub. Drinks are available at the Winter Wonderland bar or inside of Avalon Brew Pub.
May I drop off my child to enjoy the rink? Children 17 years of age or under must be accompanied by an adult.
Is the skating rink made of real ice? In order to continue operations even when the weather rises above freezing, our rink has synthetic ice. Real ice skates are used on this type of surface.
*There will be marketing videos & photos taken at Winter Wonderland. By attending you agree that you may appear in future ICONA marketing, social media posts, on the website, etc. Please speak to us about any questions or concerns.
7849 Dune Drive, Avalon 08202